• Collector's Community • Vintageology 101
Merchant tokens were widely used on the eastern shore of Maryland (after the Civil War) by the canning industry, to pay laborers that picked or packed fruit, vegetables, oysters, crab, etc. Join us here, in a discussion about them from a collector's perspective. 
---
• Energy Work • Home Decor • Vintageology 101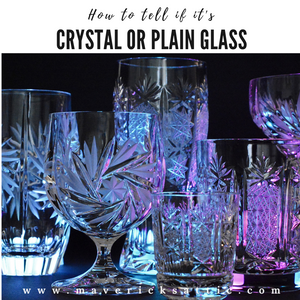 Many times while conducting my work I find myself asking "is this crystal or plain glass?"  The question is significant for many reasons, including how it affects the value of the piece in question. Here are 5 quick tips on how to tell if it's glass or crystal.