• Energy Work • Home Decor • Vintageology 101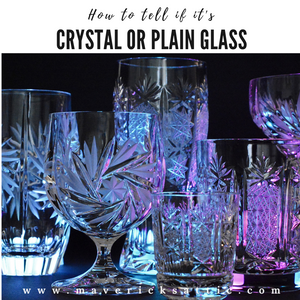 Many times while conducting my work I find myself asking "is this crystal or plain glass?"  The question is significant for many reasons, including how it affects the value of the piece in question. Here are 5 quick tips on how to tell if it's glass or crystal.
---
• Collector's Community • Home Decor
Milk glass pieces are a popular choice among vintage collectors and designers. And for good reason! They add an incredible amount of charm and interest to any space. A common problem many collectors face, however, is acquiring so much milk glass in their travels, that they run out of room, and ideas for how to display it! In this post I will share 5 creative ways I found to display a milk glass collection in hopes it will inspire you to put those beauties to good use! 
---
• Art Studio • Highlight Reel • Home Decor
All that work we put in decorating for Christmas and then the New Year pops up right behind it! If you're the type that just HAS to decorate specifically for each and every holiday (ahem...us), here's a few examples of ways to do just that for the New Year!