• Collector's Community • Events and Workshops • Highlight Reel • News and Announcements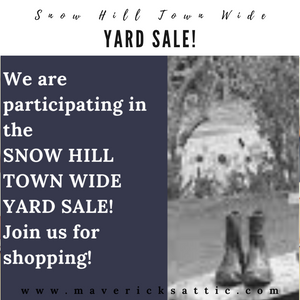 Join us this weekend for the Snow Hill town wide yard sale! 112 N Church St. Snow Hill, Md. SATURDAY APRIL 30, 2022 8am - 12 Noon
---
• Highlight Reel • News and Announcements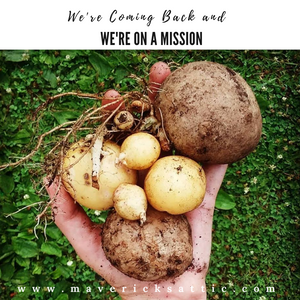 Although we will continue to share inspiration on reusing, recycling, and repurposing our treasure finds, we are shifting our focus to also encompass a wide variety of informatiative content to show our audience how reducing our reliance on traditional goods can change our lives, and planet for the better!
We hope you enjoy our new posts and inventory, as we transition into sharing more and more of our homesteading adventures with you, while also providing beneficial resources needed to live a simple, sustainable, and spiritual lifestyle!⁠
---
• Events and Workshops • News and Announcements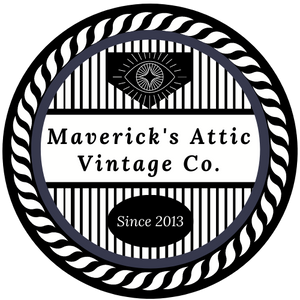 Please Excuse Our Absence. Check in for an important message about changes to our company due to COVID19 conditions.
---
We're updating the website to accommodate a new online store. We've temporarily removed the shop and blog, and there are no updates to the calendar for now.
---
• Events and Workshops • News and Announcements
Due to the Covid19 conditions affecting our community, Maverick's Attic Vintage Co. will not be attending or hosting any spring or summer 2020 events. Our pop-up-shop in Downtown Snow Hill will remain closed until further notice.