• Garden Journal • Highlight Reel
Love takes time to grow. Potatoes take about 120 days. Let them sit in that dark, cold place underground for as long as they need, so when they are ready, they come to you full of heart.
---
• Events and Workshops • News and Announcements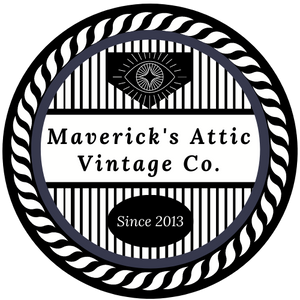 Please Excuse Our Absence. Check in for an important message about changes to our company due to COVID19 conditions.
---
We're updating the website to accommodate a new online store. We've temporarily removed the shop and blog, and there are no updates to the calendar for now.
---
• Events and Workshops • News and Announcements
Due to the Covid19 conditions affecting our community, Maverick's Attic Vintage Co. will not be attending or hosting any spring or summer 2020 events. Our pop-up-shop in Downtown Snow Hill will remain closed until further notice.
---
Spiritual homesteading is a unique style of sovereign living. It combines the traditional aspects of horticulture and sustainable living, with the magic of spirituality. Together, a dynamic, symbiotic relationship is created that allows for true harmony and balance to be established in the home and within oneself.